Dec 21, 2022
2023 Trend: Lawmakers Targeting the Textile Industry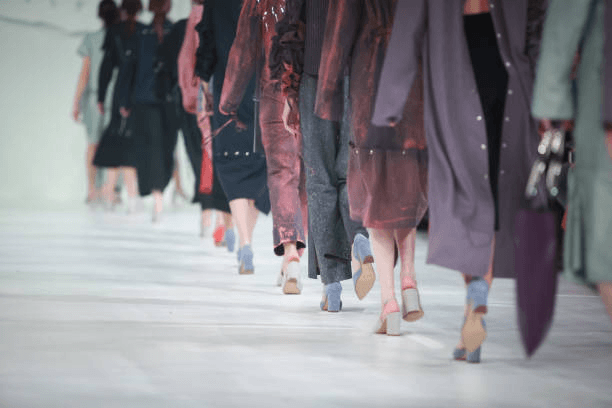 Creating one pair of denim jeans requires nearly 3,000 gallons of water.
Combined with the fast-fashion culture of disposable clothing, the garment industry faces considerable pressure from government regulators and a growing cohort of environmentally conscious consumers to become more responsible.
Unlike fashion names like Stella McCartney, Patagonia, H&M Conscious products, Eileen Fisher, and Levi's Water<Less products which have prioritized sustainability, the industry may need to adopt production and workplace changes faster.
Governments Calling for Industry Changes

The textile industry contributes significantly to global warming factors. In 2018 alone, the textile industry was responsible for 2.1 billion tons of greenhouse gas emissions. This accounts for a 23% increase over three years and approximately 4% of global GHG emissions.
In addition, the 2020 Global Non-state Climate Action Observatory report points fingers at the industry's water usage, stating the textile industry uses over 84.5 billion cubic meters of water annually. The report also holds the textile industry responsible for 1% of deforestation.
With this in mind, governments and various global authorities in the United States and European Union have begun pushing for laws and regulations that promote sustainability in the textile industry.
The EU Strategy for Sustainable and Circular Textiles
Top Countries For Textile Waste  In Europe
Italy

Portugal

Austria

UK

Belgium

Czech Republic

Denmark

Spain

Finland

Germany
The European Commission adopted the "EU Strategy for Sustainable and Circular Textiles" in March 2022. The plan proposes several measures that target the entire life cycle of textile products.
Legislative Aims in the EU
A minimum of recycled fibers in fabric compositions, making them more resistant and easy to recycle and repair.
Strict controls on greenwashing to safeguard users from its effects.
Greater textile information and a digital product passport.
The EU strategy also considers the crucial consumer role in achieving an ecological transition. Once member states transpose this strategy into legislation, consumers will be entitled to compensation for infringement.
The New York Fashion Act

New York Rep. Anna R. Kelles and Sen. Allessandra Biaggi introduced the fashion act in both chambers in October 2021. The NY Fashion Sustainability and Social Accountability Act seeks to regulate fashion companies with annual operating revenues of $100 million in New York. Some of the bill's proposed solutions include:
Supply Chain Mapping: The act requires fashion companies to map (list and track) a minimum of 50% of their supply chain, from the farm to the storefront.
Due Diligence Disclosure: All fashion companies in New York must publish an annual social and environmental sustainability report. The report should address social and environmental due diligence policies, processes, and activities performed to identify, mitigate, prevent and account for potential environmental and social risks. The report should detail the findings and outcomes of each aspect.
Impact Closure: The act requires companies to disclose all actual and potential environmental and social risks. This must include elements like greenhouse gas reporting, quantitative baseline, and emission reduction targets.
Impact Reduction Targets: The act requires fashion companies to set annual targets for reducing their adverse environmental impact. These targets should be science-based.
Public Availability for all Disclosures: The act requires all disclosures to be available online for public viewing.
The anti-waste and circular economy law prohibits the destruction of unsold non-food products. The law requires companies to reuse, donate or recycle unsold products instead of disposing in landfills or incineration.
Article 13 of the law requires manufacturers to inform consumers about specific environmental characteristics of their products. All producers and importers should communicate the following over a dematerialized medium:
Geographical traceability of the three primary manufacturing stages- weaving, dyeing, and assembly.
Warnings about synthetic fabrics that reject microplastic fibers during washing
The Climate and Resilience Law
The climate and resilience law sets out to create an environmental label for product users. Although ecolabeling is not mandatory in France, this law will take effect from January 2023 and apply to all textile clothing products.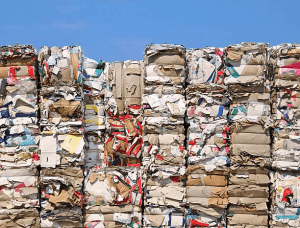 How We Got Here: Issues Driving Regulatory Action
Why do so many policies and regulations govern the environmental conduct of a single industry?
Textile Production Factors that Hurt Sustainability
Water consumption – Every stage of textile manufacturing requires water. On average, a medium-sized textile factory that produces about eight thousand kilograms of fabric per day consumes about 1.6 million liters of water. Almost half is consumed on printing, while about 16% is used on dyeing. Because of the enormous water consumption, the textile industry must adopt water-saving approaches.
Energy consumption – Other than water and chemical consumption, the textile industry uses considerable amounts of energy to operate manufacturing plants.
Carbon emissions – The textile and clothing industry accounts for a significant proportion of global carbon emissions. The textile industry accounts for 6% to 8% of the total global emissions or nearly a  billion tons of carbon emissions annually.
Increasing use of polyester – Textile companies producing polyester without effective wastewater treatment systems release harmful substances, such as cobalt, antimony, sodium bromide, and manganese salts. Polyester, an oil-based plastic, is not biodegraded like natural fibers. It ends up staying in landfills for decades.
2023 Trends to Watch in the Textile Industry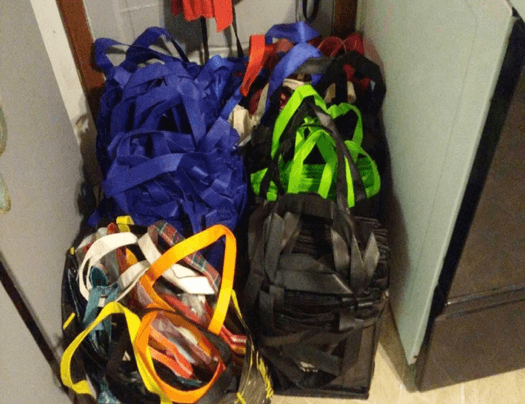 These are some trends to look out for in the textile industry.
1. Increasing Demand for Natural Fibers
One of the most significant trends that have been shaping the textile industry is the increase in demand for natural fibers. Natural fibers exist worldwide in animal fur, minerals, and plant components. The most notable natural fibers include cotton, flax, hemp, and milkweed. Textile manufacturers use these fibers to create natural fabrics such as cotton, silk, linen, wool, and cashmere.
Production rates for natural fibers are slowly increasing as we head into 2023. The trend will most likely continue because thee have less. environmental impact.
2. The Move to Non-Woven Fabrics
There is also a switch towards non-woven fabrics. These are materials that are made from a chemical process. Their washability, softness, ability to stretch and resilience are some factors that have made these materials gain popularity.
3. Greater Adoption of Digital Textile Printing
Industrial inkjet printing has the potential to significantly reduce production waste compared to dyes through rotary screen methods. Digital printing offers ease of use and leaves less of an impact on the environment.
Benefits of Digital Textile Printing
Cost-effectiveness
Less water and energy consumption
Fast turnarounds
Shorter production runs
Flexibility for creating custom designs
More sustainable
Sustainable Digital Printing Inks for the Textile Industry
With the rise of government scrutiny and the public's demand for sustainable business practices, textile producers need more options to elevate sustainable textile and garment manufacturing. Eco-friendly ink alternatives help support multi-faceted efforts in the textile industry.
Here are some of the sustainable inks for the textile industry as producers move away from inks that use solvents or require heat and fluid treatments:
Water-based Pigment Inks
More brands see biodegradable water-based pigment ink as an eco-friendly choice for DTG printing because of its low water and energy requirement. Pigment inks are fade resistant and produce a product with a soft hand.
UV Inks
UV-curable inks, especially LED-curable formulations, offer textile and garment manufacturers sustainable printing solutions. Beyond having no VOCs, UV inks don't require textile pretreatment. LED-curable inks have the advantage of requiring less energy for curing and producing little heat.
Algae Inks
These new inks replace solvent-carrier fluids with plant-based materials. The black pigment of the ink derives from sustainably grown algae that resist fading from UV radiation. Right now, a full-color set remains a challenge.
Soy/Vegetable Inks
Rather than petroleum-based oils, VOC-free inks from vegetable oil rely on renewable, plant-based oils, including soy, linseed, canola, and safflower. These inks tend to break down faster than conventional inks.
---
Contact Kao Collins for more information and ink requirements for unique device identification compliance for medical products, devices, and supplies.